RISK-FREE, STANDARDS CERTIFICATION LEADS AT YOUR DOORSTEP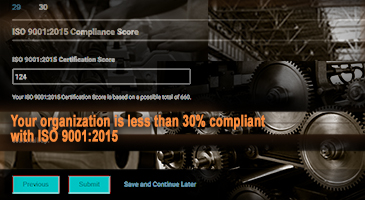 In These Days of Increased ISO certification lead-generation costs, creating high value leads requires high value tools
With our ISO Certification Leads Program, we offer ISO 9001 lead-generation tools (i.e. white papers, reports and certification preparation tools) on a non-branded basis. Our strategy increases lead generation efficiency, allowing us to offer more highly qualified leads at a fixed cost.
TRANSFER LEAD-GENERATING COST RISK ELSEWHERE
Do you know how much each of your lead-generating methods costs per lead? Have you considered individual costs for:
Trade shows/conferences
White papers/reports
Online tools
Webinars
Search engine optimization
Pay per click/online ads
Personal networking/referrals
Whether using an agency, or engaging in lead generation internally, there are always costs that can be difficult to identify and control.
The Risk-Free Lead-Development Process
Our ISO Certification Leads Program can reduce the cost associated with lead capture and simplify your lead generation strategy. Other benefits include:
Increased lead volume
Better lead quality
Freedom to customize the program to meet your company's needs
Less administration and overhead costs
More sales support and information for close-ratio improvement
Direct cost-per-lead comparability to other approaches
To mutually improve the lead conversion/sales closing process, we offer a once-per-month review meeting where we go over lead results. More customized lead generating services are also available. (For example, we have the option of recording actual outbound sales calls and also using a preliminary pre-qualification process to gage lead quality.)
How THE PROGRAM WORKS
It's simple, it's effective and it's remarkably unique, so what's not to like?
Please click on the "plus" sign to explain the phase.
TRY IT FOR FREE
If you would like to try the program, we can supply a certain number of leads for your evaluation at no cost. Please
contact us
to work out specific arrangements.
HOST AN ISO CERTIFICATION LEAD TOOL ON YOUR WEBSITE
Save money and gain the power of placing our tested, continuously improved lead-generation tools on your own website
If you are a management standards registrar, consultant, trainer, software provider or other management standards supplier that might like to help your potential customers understand where they are in the ISO 9001 certification process, contact us about hosting some of our lead-generating assets on your website. Our interactive approaches range from a thorough checklist for companies to self-assess their readiness for standard compliance to top-notch educational materials and more. It's a great way to start relationships with potential clients and better understand where they are in the registration process while offering a valuable service. We offer partnerships that take any cost risk out of the process for you.