Do You Sell Through Distributors or Resellers? Like to Sell More Through Them?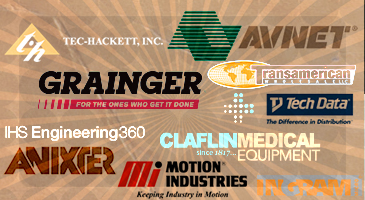 Are You Providing Their Reps and Their Online Sales Team With Enough of the right Tools and Incentives?
Securing a distributor doesn't necessarily mean your product will sell well. Your distributor POTENTIALLY provides you with greater exposure, but we can help you make your product more attractive, and not get lost when they market their entire lineup.
The Growing Need For Distributor/Reseller Channel Sales Enhancement
In the eCommerce age, distributors are working both harder and smarter at both identifying potential customers, closing, up-selling and cross-selling. Yet, they work on a "market basket" approach, hoping to sell a variety of products to one customer. If you're not already one of their leader accounts, how will you get the appropriate focus and effort? Even if you've been getting some sales, how can you be sure to get all you can?
We provide a distributor-sales audit that analyzes and evaluates the relationships you've established with your distributors, then offers specific enhancements. This focuses on providing the correct sales tools and incentives that keeps you in front of both the distributor's sales and on-line promotion teams as well as their customers.
How To Get (And Keep) a Reseller/Distributor's Attention
There are many tools we offer which we can help your products stand out within a distribution channel program:
Online


Adding more detailed, attractive and benefit-laden product descriptions.
Adding more product pictures from multiple views and angles.
Adding product demonstration videos.
Adding application notes and instructions.
Creating detailed frequently-asked questions (FAQ).
Securing past customer reviews/testimonials and posting them in the product space
Influencing the distributor to include your products in regular or special mailings, including specials, offers and other incentives.
Supporting Direct and Inside Sales


Gather more data about your prospects.
Provide leads directly to the reps to secure their loyalty and interest.
In return, create "lead sharing" incentive programs that encourage reps to request closing help/support for specific potential sales.
Offer incentives to sales reps for promoting your product (within the distributor's guidelines).
Create and support sales and product feature/application training.
Create communications (email newsletters, product bulletins, application notes, whitepapers, offers/incentives) tailored for sales reps that inform them about your product and category) and different selling points they can tell their customers.
Create advanced application and customization tools and aids such as on line product configurators and custom sales resource areas to house all resources.