An Example of How Long A Content Marketing Effort Will Continue To Produce Traffic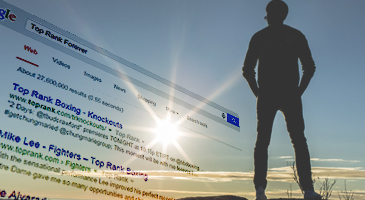 The Extremely High ROI Potential From A Competent Content Marketing Effort
Courting search engine traffic is typically a much longer-term effort than most forms of "paid" traffic acquisition. But the rewards can also come for a long period of time. The question becomes how much, how long and what the content strategy and execution is that can assure long-term returns.
How One Software As A Service Company Has Benefited from Effective Content Marketing
Software subscription (software as a service) companies have some of the highest innate gross profit margins of any business, as long as they can control their basic expenses including customer acquisition and service costs. This effort for a provider of ecommerce-related software focused on a customer acquisition target that, while much higher than other industries, formed a reasonable return on investment. These included an initial sign up for demonstration (trial) cost in the range of $500 given the long-term loyalty of customers that eventually signed up and the high level of competition. The program had these elements:
Setup of discrete tracking measurements and goals and segregation of all new content to ensure that the effect of that content could be isolated from the rest of the 1,000 page website
"Expanded emphasis on benchmarking which search terms were currently driving organic traffic to core conversion areas portion of site, and check progress of optimization efforts to increase traffic from these and other targeted terms.
Focus on both capture of new traffic to the site (as landing pages) and as a means to increase depth of use of the site, beyond the product focus that most of their competitors were focusing on
Design content to help move prospects through sales funnel by linking instructional "how to" and basic informational pages with more specific interests that buyers may have such as features and functionality needed and finally pricing and competitor comparisons
Ensure that potential customers were not "removed" from funnel by placing unnecessary information that would move them out of the funnel path
Compliment and leverage their existing site information, in particular a well-designed user documentation system that was often consulted by those in a a pre-sale mode
What We Did
The effort included an emphasis on both ensuring added content would be compliant with search engine optimization best practices within the scope of their rather extensive content management system including:
Competitive scan of both organic and paid advertising to isolate major themes of emphasis versus current ranking position as a precursor (addition) to our normal keyword research module
Examination of buying cycle and funnel effects by different content approaches to understand what interested prospects at each buying stage
Creation of an industry reference style "glossary" with key terms used in the articles themselves and throughout the rest of the site to increase search engine visibility and keyword linking support
Created an editorial plan and the creation and publishing of topic-driven content with proper SEO support
After completing an initial placement series and confirming initial traffic increases, "fast-tracked" remaining content by segmenting research into modules to allow creation of multiple articles from single reference source

The Results Of Diligent Content Marketing
The program was the client's first attempt at content marketing and as such they wanted to establish some benchmarks that could be used for later improvement and optimization. The results included:
Nearly 27,000 unique visitors at a per visit cost that was less than 1/3 that of an equivalent pay per click traffic stream
A per conversion cost of just over $200, well within the program goal
5.3% of all users visiting the site, visited at least one of the added pages, compared to a site wide average of 2.5% (excluding the home page)
The added pages were just as effective as the rest of the site in attracting new visitors, acting as landing pages in the same ratio as the existing inner content pages with a landing rate (vs. internal navigation as referrer) of 74%
There are many areas this project did not touch, notably any type of conversion optimization or more in-depth content topic testing and expansion, but the effort established a platform for further improvement through optimization and expansion.