So How Can LeadsAhead.com Help Me?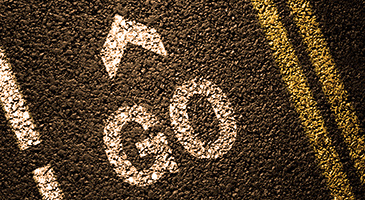 Take Advantage of Some Pretty Awesome Website Analysis...at No Charge
Sure, we offer a free marketing consultation and will prepare a detailed proposal with estimates for you to consider. But we go way beyond canned presentations and proposals and look deeply into how well your site is setup for increased ranking, traffic, and conversion performance, benchmarking that against what we see that works.
Step One: Use Our Website Performance Tool
While no automated tool alone can solve SEO problems, there is value in using site auditing tools, backlink analyzers, rank trackers and various other means of evaluating a website's SEO potential. We offer a tool that can help you evaluate how well you may perform for a particular search term or set of terms. It also helps detect some structural issues that can impede search engine ranking. It's free, it can return comprehensive results in just a few minutes and you can use it as many times as you wish, so why not start there?.
Step Two: Research
After we receive some basic information about your company and advertising or SEO interests, we will contact you to schedule an initial phone consultation. During this meeting, we will collect more information about your business, the market in which you compete, and your primary advertising or web optimization goals. We use this information to conduct further research and develop plans for a free, detailed campaign proposal that outlines our recommended programs and the corresponding cost or our level of partnership under a pay-for-performance arrangement.
Step Three: Phased Proposal
Next, we present a free campaign proposal outlining the specific steps we recommend to achieve your company's lead capturing goals. Our thorough report will:
Outline company goals and align a program or service to address each one.
Explain our specific work processes for each suggested program to help achieve each goal.
Define specific measurements for success.
Identify existing challenges to the campaign (both internal and external).
Show examples of progress reporting from past companies.
Acknowledge the level of communication that needs to exist and any specific requests regarding our administrative access.
List the financial cost associated with each proposed program or service.