Not Ready for Performance-Based SEO and Lead Generation? You Can Pay by Task Too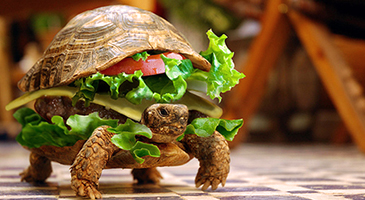 Photo Credit to Brothersoft and Flaunted via Flicker
Yes, You Really Can Have SEO (And Turtle Burgers) Your Way
Pay for performance means we take responsibility, but as a partner we also get some authority. Here are other options that give you the benefit of a strong SEO and lead generation system, without loosing any control.
Required Content Marketing Competencies
As noted, there are times when content marketing works and when it doesn't. No one can predict what a search engine will and won't do, but there's plenty of industry experience that gives you a strong indicator. Plus you have to evaluate whether the effort will provide a proper return on in investment. Take a look at our pay-for-performance SEO success factors page for a high level list. If we feel your program would work with us getting our compensation from performance, you can be pretty sure it will work for you investing your own money.
In addition to standard SEO tools such as keyword research, site analysis and content creation, here are some of the individual programs that we use for either system, but which can be "costed" individually for those who want more of a fee-for-service compensation arrangement: