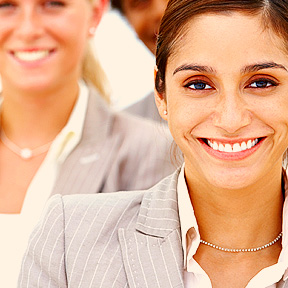 If You Must Sell or Prospect Online
THIS IS THE BEST WAY TO DO IT!
Wasting money on non-productive website sales and lead generation traffic? You're not alone. As you've probably discovered, here's why the risk is very high with most paid traffic-building approaches:
You pay even if there's no traffic (With pay per results, you pay only if there's actual traffic or lead generated, depending on the program..)
There's no shared risk (With pay per results, we have a financial stake in making sure you succeed.)
read more
Bottom Line =
Less Risk
We have many programs for generating higher quality web-based traffic and/or converting that traffic to viable leads or sales. Common to all is that rather than typical "fee-for-service" search engine marketing (SEM) companies, we share in the risk of generating those leads and sales. Because of this, we do all we can to make sure the program isn't wasting your money or ours. This is the primary value of this program over other SEM managers who provide little assurance of generating any type of response.
On the other hand, no one wants a vendor to turn into a partner for life. None of our programs are offered on a "take it or leave it" basis. That means we mutually decide on the type and mechanisms for risk sharing which can include:
read more
Project Examples